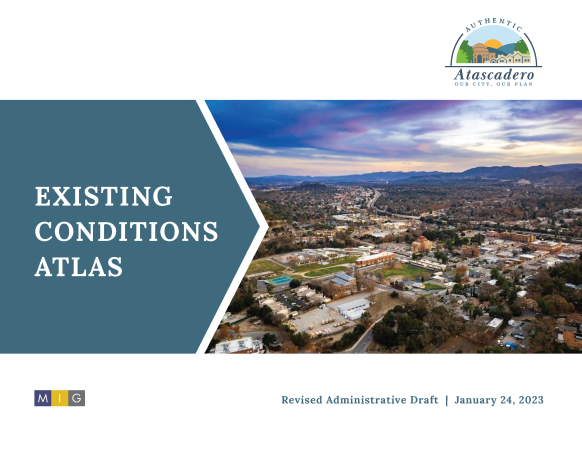 Review the Existing Conditions Atlas
Jan 23, 2023 at 6:00pm
This Existing Conditions Atlas summarizes important information on current challenges and emerging opportunities and how to address them.
The challenges and emerging opportunities summarized in this atlas were developed through a combination of background research (including in a series of technical studies) and discussions with community members (including property owners, business leaders, community organizers, etc.), residents, appointed officials, and the City Council.
The challenges and emerging opportunities are organized into six topical areas:
Community Character
Economic and Fiscal Health
Transportation and Mobility
Infrastructure
Safety and Resiliency
Recreation and Natural Resources
Review the Existing Conditions Atlas linked here. It is also available in the Documents tab of the website along with other materials.