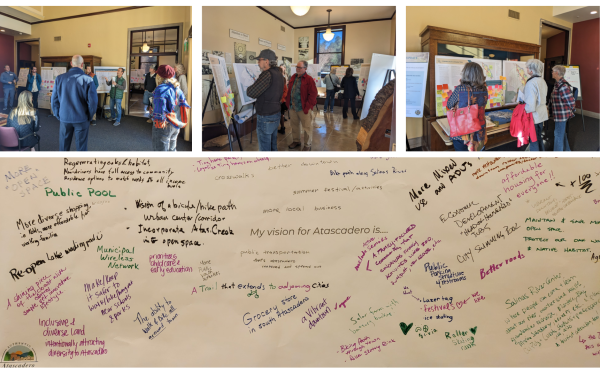 Thank you for attending the Open House!
Jan 30, 2023 at 5:00pm
A big thank you to everyone who took the time to stop by our Open House sessions last Tuesday and Wednesday at the City Hall lobby.
We had the pleasure of hearing from 80+ community members on what matters in shaping how the City plans for economic growth, enhanced mobility, housing, and environmental resiliency for the next 20+ years. Thank you to the community organizations, local business owners, Atascadero High School students, and residents for sharing your feedback, concerns, and big ideas.
We look forward to hearing more from you as we begin to explore alternatives in the coming months!
If you missed the Open House, we encourage you to review the Existing Conditions Atlas linked here and share your comments in our online comment form linked here.